Overview
Ultimate Holding Companies can be entered into the Company Relationships screen. The Relationships screen is a collection of all the company data where contacts are attached to the company. This includes relationships such as Auditor, Liquidator, Local Agents, Other Positions and Trusts.
This allows you to easily identify and manage all contacts that are related to a Company at one glance. From the Relationships screen you can:
View and edit existing relationships
Add new relationships
Remove relationships
This screen is company-specific, allowing you to manage contacts applicable only to the company. Refer to the contacts for more information on the Global list of contacts.
Navigation
| | |
| --- | --- |
| From the Main Toolbar, go to Company. | |
| Select the Company from the list. | |
| Select Relationships | |
Details
To add a relationship, click
To add an Ultimate Holding Company select:
Ultimate Holding Company Live Check
Every time users access the Relationships screen, CAS 360 checks the Holding Company details against the Companies Office database.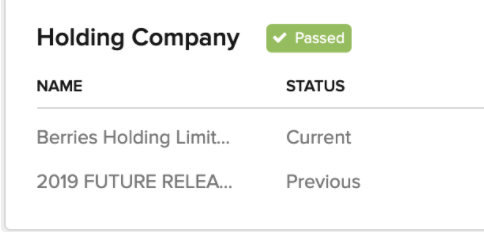 If there are any mismatches, CAS 360 will display the message below: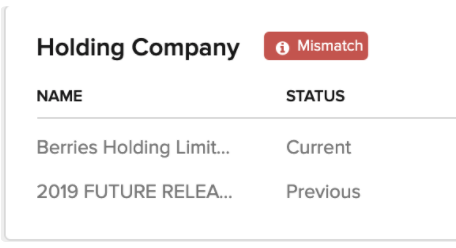 To investigate the mismatches, hover over and click Mismatch

CAS 360 will display a popup module displaying the mismatch.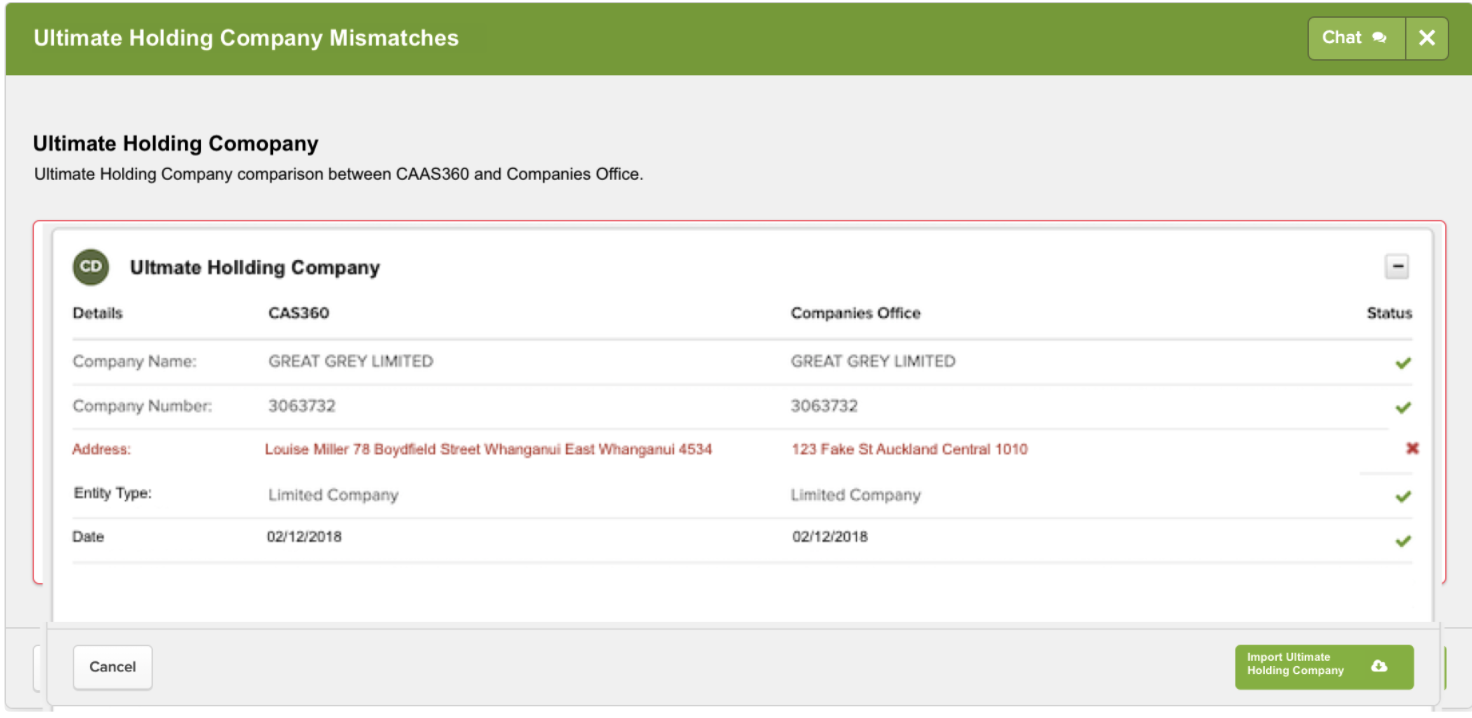 To instantly update the company information in CAS 360, Click Import