Overview
The Officers screen contains all current and previous Officeholders for the selected company.
Officeholders consist of directors, secretaries and alternate directors.
Navigation
| | |
| --- | --- |
| From the Main Toolbar, go to Company. | |
| Select the Company from the list. | |
| Select Officers | |
Details
To add an Officer, click
Filter the Officers screen to display either Current (currently appointed) or All (all past and present) Officers.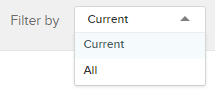 Officers Register
Click
to view the following:
| Option | Description |
| --- | --- |
| Officer Quorum | This represents the minimum number of Officers present that is required for meetings and/or resolutions. |
| Print Current Register | This will produce a PDF of the register with only current directors and secretaries. |
| Print Historical Register | This will produce a PDF of the register with current and previous directors and secretaries. |
View Officer Details Instantly
Hover your mouse over the
beside any previously entered Officer to quickly view the Officer's Address, Date of Birth, Email, Mobile Number and other details.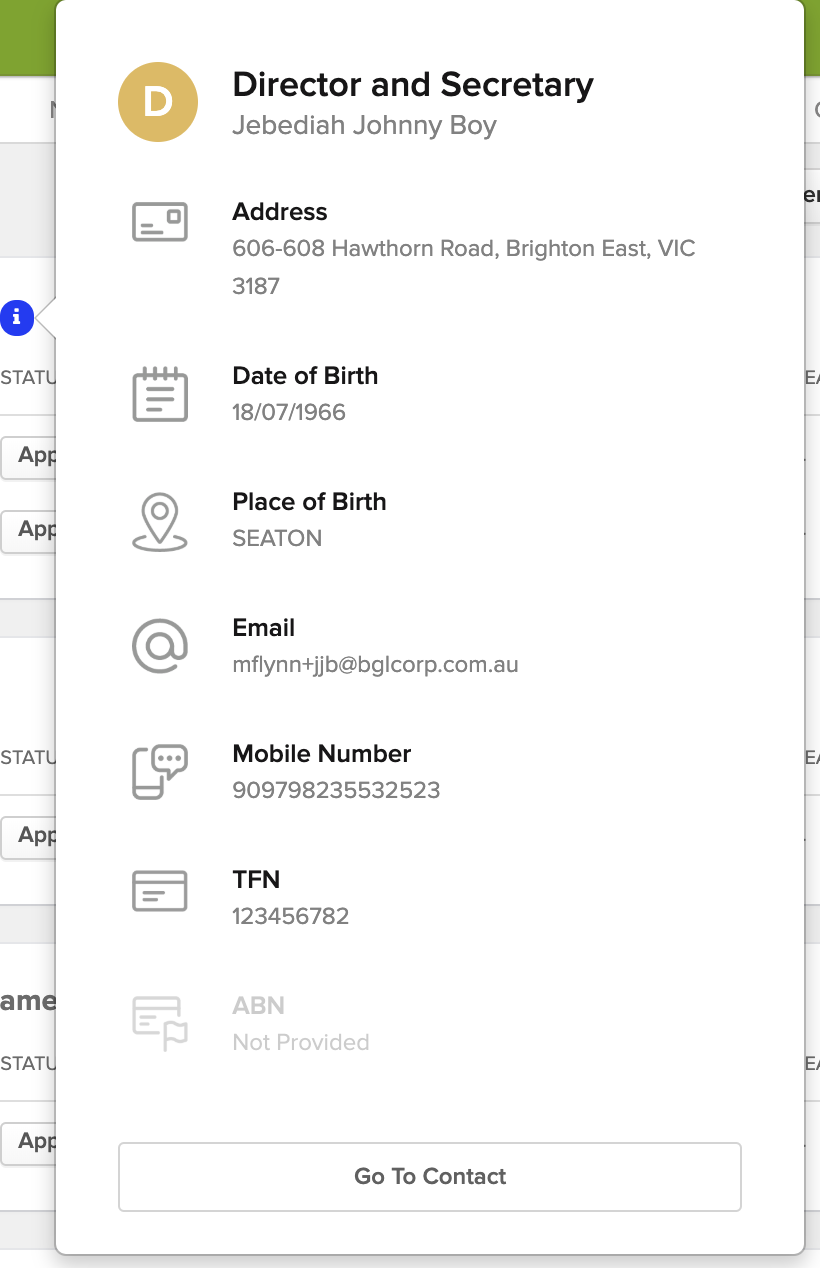 To edit these officer details, click

Prepare Documents
Cas 360 is able to produce forms for a number of officer changes, including:
Directors live check
Every time users access the Officers screen, CAS 360 checks the Company Directors against the Companies Office database.

If there are any mismatches, CAS 360 will display either of the messages below:



If the Director has not been added to CAS 369

If the Director's Name, Birth details, address or appointment details in CAS 360 do not match with the information in Companies office
Director does not exist in CAS
Under the director, click

and CAS 360 will import the director, director's information and appointment details for the company into CAS 360.
Mismatch
To investigate the mismatches, hover over the mismatch error and select

CAS 360 will display a comparison for the mismatches.
Click

CAS 360 will proceed to download the Director's information update the information in CAS 360 to match Companies Office
Meeting Status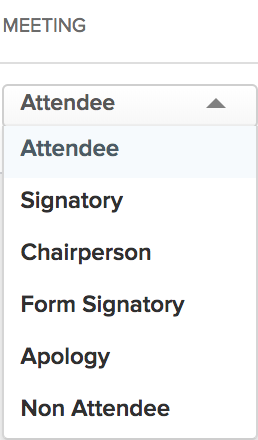 You can edit the Meeting status to the following choices:
| | |
| --- | --- |
| Option | Description |
| Attendee | This person will be shown as present or as in attendance (if the person is not a director) at meetings. If the person is a director or alternate, the person will be listed on resolutions. |
| Signatory | This person will be shown as present or as in attendance (if the person is not a director) at meetings. The person will be shown as chairperson at meetings and signatory on company forms and other documents. If the person is a director or alternate, the person will be listed on resolutions. |
| Chairperson | This person will be shown as present or an in attendance (if the person is not a director) at meetings. The person will be shown as chairperson at meetings. If the person is a director or alternate, the person will be listed on resolutions. |
| Form Signatory | This person will be shown as present or an in attendance (if the person is not a director) at meetings. The person will be shown as the signatory on company forms and other documents. If the person is a director or alternate, the person will be listed on resolutions. |
| Apology | This person will be shown as an apology at meetings. If the person is a director or alternate, the person will be listed on resolutions. |
| Non Attendee | This person will not be shown on meeting minutes or resolutions. |
Edit or Delete a Company Officer
Click

next to the Officer Name

| | |
| --- | --- |
| Edit | This will allow you to edit the Company Name and the Effective Date within the database. |
| Delete | This will delete the Officer from the database. |
Additional Options
Select the

button (far right-hand side of the screen) to: