Overview
Creating an online services account with the Companies Register allows you to complete company changes through CAS 360.
How much? Setting up your Online Services account is free.
There are 2 steps to setting up an account:
Ensure you have a RealMe login
Choosing the type of account you need.
For more information and to create your online services account, see Setting up your online services account
Once you have your RealMe login details, these credentials must be entered into CAS 360
Multiple agents are supported by CAS 360 simply by selecting ADD Agent. Users are able to add another agent from the Lodgement/Agent Settings Screen
Instructions
| | |
| --- | --- |
| From the Main Toolbar, go to Settings | |
| Select Lodgement/Agent Settings | |
Click
The Add Registered Agent screen will appear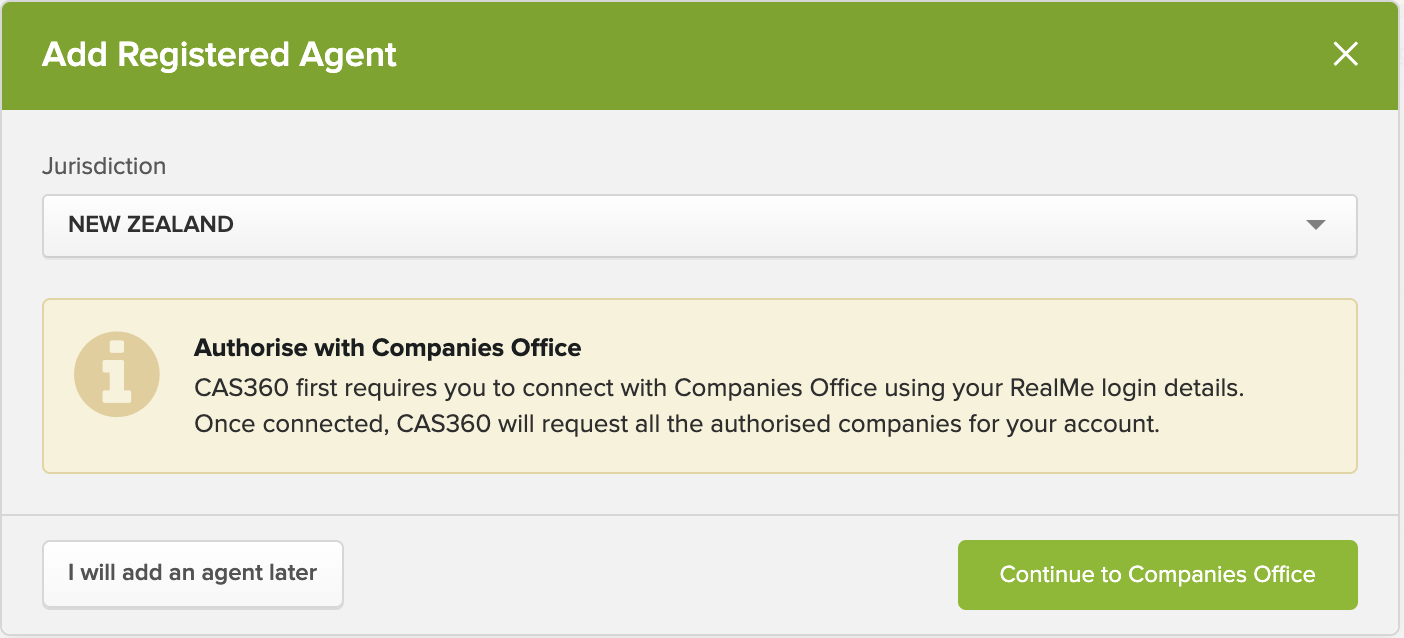 Select your Jurisdiction
Click

Users will be directed to the RealMe Login page.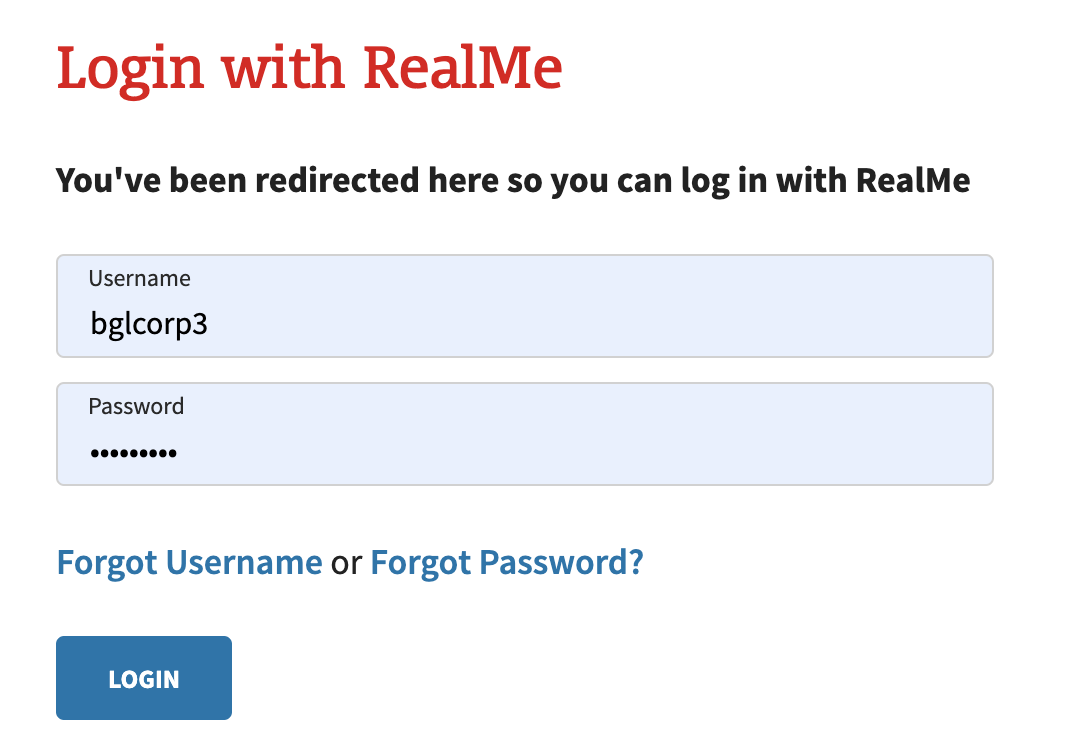 Enter your RealMe details and click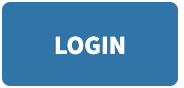 RealMe will ask you to confirm permission for CAS 360 to access company information on the NZBN Register.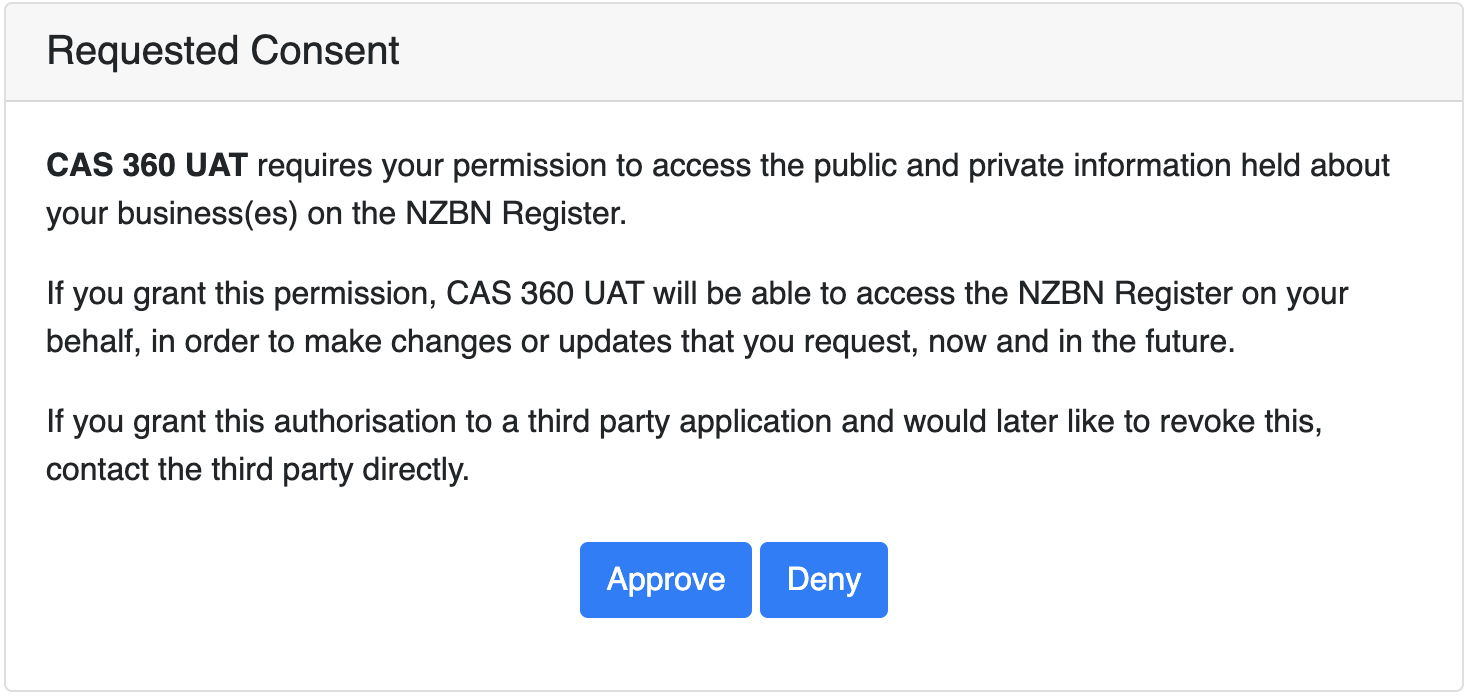 Click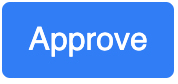 to continue.
Users will be taken back to CAS 360.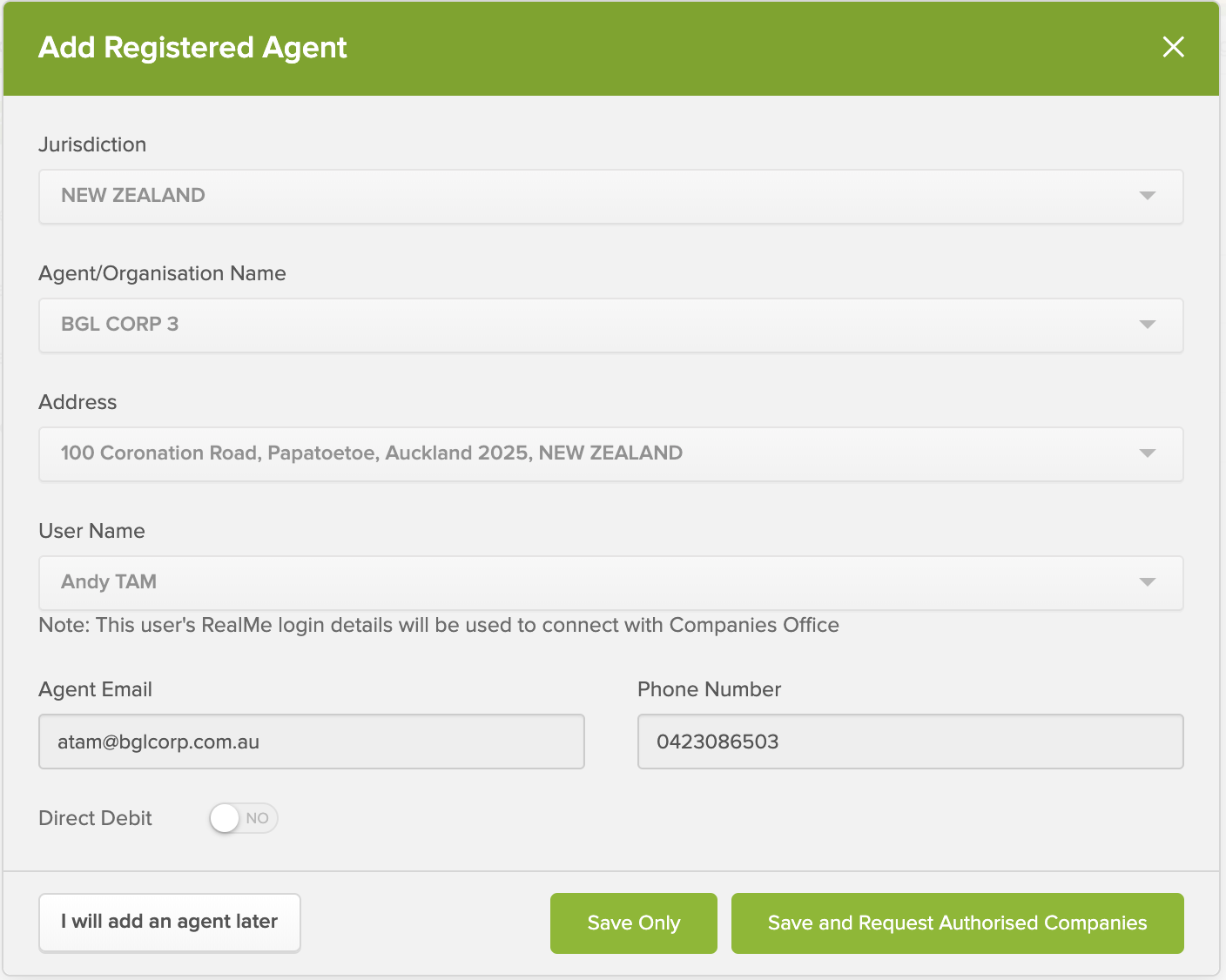 Users will need to confirm their firm's details.
Field

Explanation

Agent/Organisation Name
Name of the your firm
Address
Address of the Registered Agent.

CAS 360 will begin searching the Global Address screen for the Address. If the Address has not been previously added to the Global Addresses screen, will appear.

Click to add a new Address.

User Name
Point of contact for your firm
Agent Email
The Agent's email address
Phone
The telephone number of the Agent
Click

or

Info

Allows users to download the companies, that they have been given authorisation, into CAS 360.